eNeuron
eNeuron project intends to develop innovative solutions for the best design and performance of local energy communities, integrating distributed energy resources and multiple energy carriers at different levels under the energy hub concept.
Homepage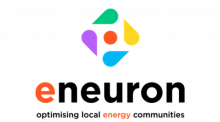 EUniversal
EUniversal aims at implementing the Universal Market Enabling Interface (UMEI) concept by bringing forward a universal, open, adaptable and modular approach to interlink active system management with electricity markets and foster the provision of flexibility services, also acknowledging the activation needs and the coordination requirements with other commercial parties and TSOs. A set of market-oriented flexibility services from DERs will be implemented to answer DSOs' needs in a cost-effective way.
https://euniversal.eu/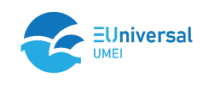 EV4EU
EU4EU aims to propose and implement bottom-up and user-centric Vehicle-to-Everything (V2X) management strategies creating the conditions for the mass deployment of electric vehicles.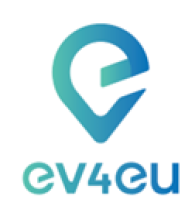 FARCROSS
FARCROSS promotes state of the art technologies to enhance the exploitation/ capacity/ efficiency of transmission grid assets. The hardware and software solutions aim to increase grid observability to facilitate system operations at a regional level. FARCROSS considers cross-border connections, planning to use a wide-area protection approach to ensure the safe integration of renewable energy sources into the grid, mitigate disturbances and increase power system stability.
farcross.eu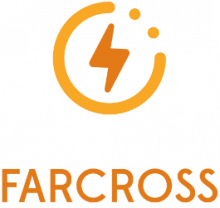 FEVER
FEVER aims at implementing and demonstrating solutions and services that leverage flexibility towards offering electricity grid services that address problems of the distribution grid, thus enabling it to function in a secure and resilient manner. The project encompasses technologies and techniques for extraction of energy flexibility from virtual and physical energy storage assets (batteries, V2G) and demand response. FEVER's holistic approach to flexibility will facilitate establishing and operating appropriate business models for all players in the market, thereby providing the EU with a secure, efficient, and resilient electric grid.
https://www.fever-h2020.eu/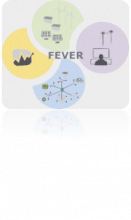 FlexiGrid (864048)
FlexiGrid demonstrates cutting-edge technologies and innovative flexible markets enabled by advanced cross-platforms for local energy exchanges and providing flexibility to distribution system operators in order to ensure secure, stable and affordable operations of electrical distribution grids for de-carbonising energy systems with high shares of renewables (up to and above 100%). By leveraging digital, smart grid technologies, IoT, blockchain, FlexiGrid provides a transparent data management platform by broadcasting real-time information on the conditions of the network to optimize the observability of the grid and market functioning.
www.flexigrid.org