STORE&GO
Storing large amounts of electric energy from renewable energy sources will enable countries to deal with long periods without sufficient sun and wind available, as e.g. during a dull November. A process called Power-to-Gas (PtG) allows for storing the surplus of renewable energies on sunny or windy days by the creation of synthetic natural gas. The project STORE&GO focuses on the integration of PtG into the daily operation of European energy grids to investigate the maturity level of the technology. Three different demonstration sites offer highly diverse testing grounds for PtG. Moreover, three different innovative methanation processes will be developed and improved to a high Technology Readiness Level.
http://www.storeandgo.info/

STORY
STORY wants to demonstrate and evaluate innovative approaches for energy storage systems. The challenge is to find solutions, which are affordable, secure and ensure an increased percentage of self-supply. The project consists of eight different demonstration cases each with different local / small-scale storage concepts and technologies, covering industrial and residential environments. These demonstrations feed into a large-scale impact assessment, with the central question being:
"What could be the added value of storage in the distribution grid?"
https://horizon2020-story.eu/

TDX-ASSIST
TDX-ASSIST will develop three novel aspects of ICT tools and techniques: scalability – ability to deal with new users and increasingly larger volumes of information and data; security – protection against external threats and attacks; and interoperability –information exchange and communications based on existing and emerging international smart grid ICT standards.
http://www.tdx-assist.eu/

TILOS
TILOS (Technology Innovation for the Local Scale Optimum Integration of Battery Energy Storage) aims to demonstrate the optimal integration of local scale energy storage in a fully-operated, smart island microgrid on Tilos island, Greece, that will also communicate with a main electricity grid. The main objective of the project will be the development and operation of a prototype battery storage system, based on NaNiCl2 batteries, provided with an optimum, real-environment smart grid control system and coping with the challenge of supporting multiple tasks, ranging from microgrid energy management, maximization of RES penetration and grid stability, to export of guaranteed energy amounts and provision of ancillary services to the main grid.
http://www.tiloshorizon.eu/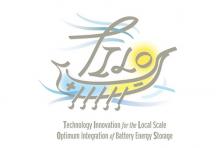 UPGRID
The UPGRID project started in the beginning of 2015 under the H2020 program and is being developed by a European consortium, composed of 19 partners from 7 European countries: Spain, Portugal, Poland, Sweden, United Kingdom, France and Norway.
The project includes 4 demonstrators that are being deployed from April 2015 to June 2017 at Bilbao area in the North of Spain, Parque das Nações in Lisbon (Portugal), Åmål in Dalsland in the South of Sweden, and Gdynia in Pomeranian Region (Poland).
http://upgrid.eu/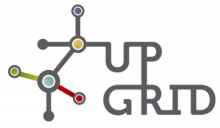 WiseGRID
WiseGRID (Wide scale demonstration of Integrated Solutions and business models for European smartGRID) will provide a set of solutions and technologies to increase the smartness, stability and security of an open, consumer-centric European energy grid. The project will combine an enhanced use of storage technologies, a highly increased share of RES and the integration of charging infrastructure to favour the large-scale deployment of electric vehicles.
http://www.wisegrid.eu/