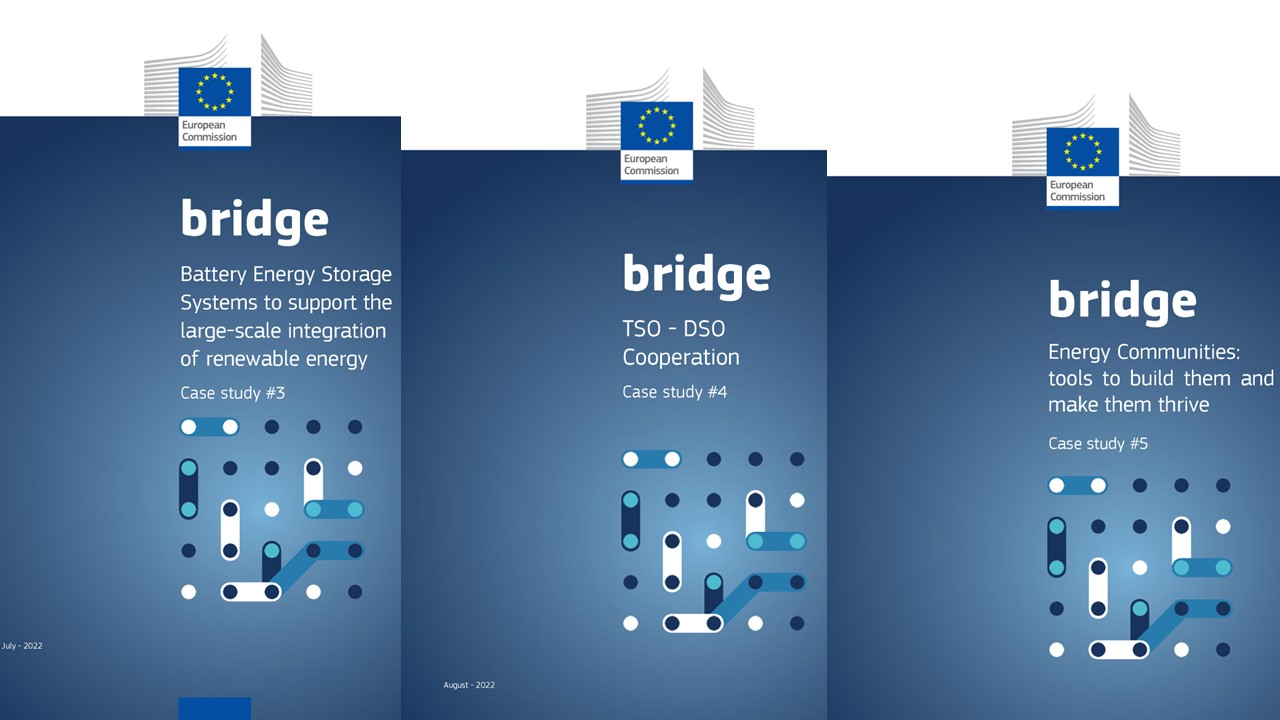 Friday. 27 January 2023
Bridge has released three new Case Studies, namely:
• Case study #3: Battery Energy Storage Systems to support the large-scale integration of renewable energy
• Case study #4: TSO - DSO Cooperation
• Case study #5: Energy Communities: tools to build them and make them thrive
The reports are available on the dedicated page of the BRIDGE website.
The three documents have been prepared for the European Commission. However, they reflect the views only of the authors, and the Commission cannot be held responsible for any use which may be made of the information contained therein. More information on the European Union is available on the Internet.
< Back to all news