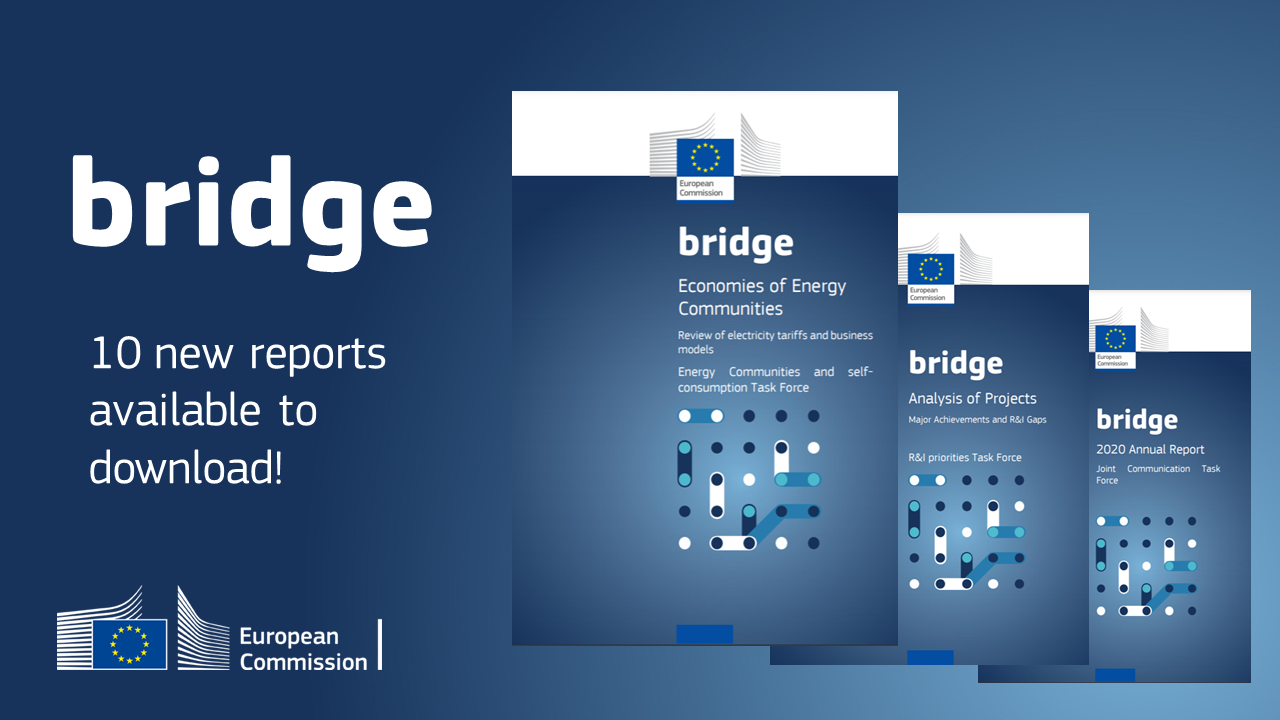 Tuesday. 01 June 2021
The BRIDGE reports cover a wide range of topics from Regulation, Data Management and Consumer and Citizen Engagement, to energy communities, R&I gaps and replicability and scalability.
BRIDGE is a European Commission initiative which unites Horizon 2020 Smart Grid, Energy Storage, Islands, and Digitalisation Projects to create a structured view of cross-cutting issues which are encountered in the demonstration projects and may constitute an obstacle to innovation.
The BRIDGE process fosters continuous knowledge sharing amongst projects thus allowing them to deliver conclusions and recommendations about the future exploitation of the project results, with a single voice, through four different Working Groups and four Task forces which represent fields of interest such as: Data management, Business Models, Regulation, Consumer and Citizen Engagement as well as R&I priorities, Energy Communities and Scalability and replicability 
To find all reports and analysis in the fields mentioned you can go to the following European Commission website.
For a breakdown of the publications, you can also click on the individual links below:
1.      Economies of Energy Communities: Review of electricity tariffs and business models
2.      Analysis of Projects: Major Achievements and R&I Gaps
3.      2020 Annual Report Joint Communication Task Force
4.      2020 Annual Report Replicability and Scalability Task Force
5.      Exploration of citizen engagement methodologies in European R&I projects Consumer & Citizen Engagement Working Group
6.      European energy data exchange reference architecture Data Management Working Group
7.      Interoperability of flexibility assets Data Management Working Group
8.      Use Case repository "Action 1- Set up a use case repository" Data Management Working Group
9.      "Harmonized Electricity Market Role Model" (HEMRM) A Differential Analysis with Respect to the ENTSO-E – ebIX – EFET Model Regulation Working Group
10.  Synergies between demos – ID Cards Regulation & Data Management Working Groups
< Back to all news